In the summer of 2015 we brought two IFTA award winning features to London: Terry McMahon's Patrick's Day and Aoife Kelleher's One Million Dubliners.
Saturday 18th July at 8pm
"Patrick's Day" with a special Q&A with director, producer and actors Moe Dunford, Kerry Fox & Philip Jackson Q&A
Dir: Terry McMahon
Prod: Rachel Lysaght & Tim Palmer
Starring: Moe Dunford, Kerry Fox and Philip Jackson
Ireland, 102 mins, Drama
Patrick is a warm, open, twenty-six year old virgin schizophrenic. Pills and his mother's protection mean he is no threat to himself or anyone else. Until he falls in love. The object of his desire, Karen, a suicidal flight attendant, has no idea the intimacy she shares with Patrick might reintroduce her to living. Patrick's obsessive mother Maura doesn't realize her own misguided love may be more dangerous than hate. To pull Karen and Patrick apart, she enlists the help of dysfunctional detective Freeman, who will use his position to help her, for a price. A provocative and heart-breaking love story about the right to intimacy for everyone, Patrick's Day proves, when it comes to love, we're all a little crazy.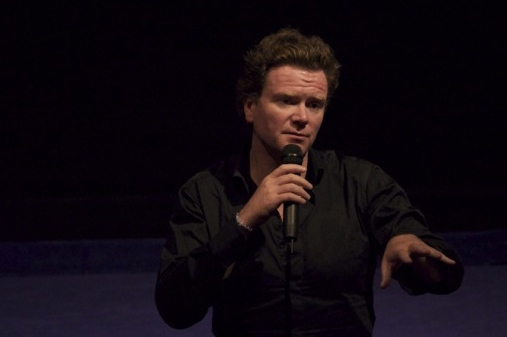 WINNER MAVERICK AWARD 'GRAND JURY PRIZE' WOODSTOCK FILM FESTIVAL
WINNER THREE IRISH FILM & TELEVISION AWARDS INCLUDING 'BEST SCREENPLAY'
WINNER AUDIENCE AWARD 'BEST FILM' 26th GALWAY FILM FLEADH